Here's a very exciting piece of news. Our friend Dr Ninja43 is back! Most of you might know him that he was popular as he was very kind, generous, and helpful! Unfortunately, his Twitter got suspended for being inactive. If you own a Twitter account, then be sure to him by clicking
Here!
This is how he looks like on Club Penguin. :)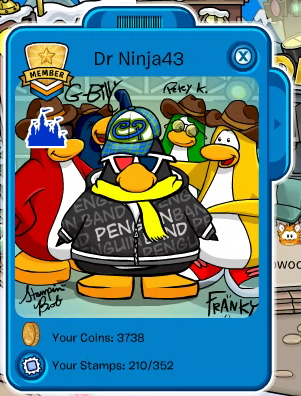 Don't forget to follow him, and help him get his followers back!
Waddle on!
-Snoop500